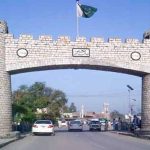 ISLAMABAD: The Supreme Court on Tuesday while wrapping up the substandard medical stents case directed government and private hospitals to submit report after implementing the recommendations of committee within three months.
A three-member bench headed by Chief Justice Mian Saqib Nisar heard the case.
The CJP commended the report of the committee and termed the recommendations quite 'comprehensive'. He directed the private and government hospitals to submit its report after 90 days to registrar SC.
"What will be done for the medicines being made for heart patients?" inquired the CJP.
"We will check the companies who are making fake medicines. The medicines are not much expensive but high price is written in the prescription. A monthly prescription of Rs500-1400 is formed of a heart patient," said Dr Azhar Kiani, Rawalpindi Institute of Cardiology (RIC) head.
The Chief Justice asked the RIC head to provide them with a prescription of sugar, blood pressure and heart patient.
"After stent committee's report, the price of stent will come to Rs1,00,000. I met Dr Adeeb Rizvi over the issue of dialysis. The price of stent has reduced after the suo moto notice. All the parties in the case greatly assisted the court. The condition of emergency in the hospitals should be very impressive," remarked the CJP.