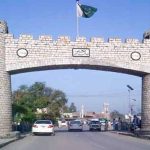 ISLAMABAD: The Supreme Court of Pakistan on Wednesday ordered all the 31 respondents, including Nawaz Sharif and Javed Hashmi, in the Asghar Khan case to submit written replies by June 9 (Saturday).
A three-member bench headed by Chief Justice of Pakistan Justice Saqib Nisar resumed the hearing of the implementation of the landmark judgment in the Asghar Khan case.
Earlier, the top judge had questioned why former prime minister Nawaz Sharif failed to appear before the court even after being issued notices.
On June 2, the Supreme Court had issued notices to Nawaz and senior politician Javed Hashmi as well as 19 other civilians named in the case.
"Where is Nawaz Sharif? Notices were issued to him, why didn't he appear before the court?" Chief Justice Nisar remarked. "It was a court order, people must comply with court orders."
The chief justice further said: "We have sent Nawaz Sharif the notice, I saw tickers running on television channels. It is also the main story of newspapers."
While referring to veteran politician Javed Hashmi, who was present in court, the chief justice said: "Let's ask Hashmi if he took the money or not."
Hashmi, in response, said that he was acquitted in the corruption charges by the accountability court after a five-year-long trial.
The court also took back the notice issued to Pakistan Peoples Party (PPP) leader Khursheed Shah. "Shah was issued a notice by mistake," said Justice Nisar.
Later in the hearing, the court granted time to Nawaz Sharif to seek a legal counsel in the case.
"Nawaz Sharif will be represented by his lawyer, said attorney general, adding that former premier is looking for a legal counsel to represent him.
Advocate Aitzaz Ahsan pointed out that Nawaz's name has been mentioned three times in the case. The CJP remarked that Nawaz will have to submit a separate reply for every date. "Nawaz will be investigated at every cost."
The hearing has been adjourned till June 12.
At an earlier hearing on May 31, Chief Justice Nisar had remarked that the government 'ran away' after forming a sub-committee for the implementation of the verdict on the Asghar Khan case.
The chief justice had questioned the deputy attorney general regarding the decision taken by the cabinet over the case.
Deputy attorney general had informed the two-member bench that the cabinet had made a positive decision regarding which Attorney General of Pakistan (AGFP) Ashtar Ausaf Ali would brief the court.
Chief Justice Nisar also expressed anger over the absence of AGFP from the court.
"This is such an important case and the attorney general is least bothered. Is this the performance of the attorney general office," he had observed.
On May 8, the apex court had given a week's time to the federal government to summon a cabinet meeting to determine what action to take in light of the case verdict.