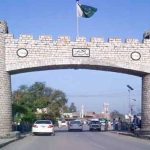 ISLAMABAD: Another legal controversy emerged on Saturday as the two judges of the Supreme Court have ruled that the suo motu case regarding elections date was dismissed by four to three judges of the court.
Justice Syed Mansoor Ali Shah and Justice Jamal Khan Mandokhail have issued 27 page detailed order of the suo motu case regarding election dates in Punjab and Khyber Pakhtunkhwa. The order, written by Justice Mansoor Ali Shah, stated that suo motu case regarding announcement of elections date is dismissed by 4 to 3. The order says that the high court should take decision regarding election date within three days.
"We are of the opinion that dismissal of the present suo motu proceedings and the connected constitution petitions is the order of the court by a majority of 4 to 3 of the seven-member bench. We are also fortified in our opinion by the precedent of the well-known Panama case. In the said case, the first order of the court was passed by a 3-2 majority and in the subsequent hearing conducted in pursuance of the majority judgement, the two honorable judges, who had made and announced their final decision, did not sit on the bench, but they were not considered to have been excluded form the bench and were made a party to the final judgement passed by the remaining three honorable judges. And they also sate on the bench that heard the review petitions," the order stated.
The two judges also raised questions over suo motu powers of the Chief Justice of Pakistan and his authority regarding formation of benches.