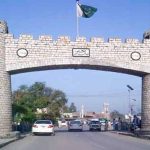 ISLAMABAD: Supreme Court (SC) of Pakistan on Friday dismissed an appeal of the National Accountability Bureau (NAB) to reopen Hudaibiya Paper Mills case against Sharif family.
A three-member Supreme Court bench of the apex court headed by Justice Mushir Alam and comprised Justices Qazi Faez Isa and Mazhar Alam Miankhel reserved judgment of the case earlier today.
During today's hearing, NAB counsel Imranul Haq stated that the LHC decision had flaws and sought the reopening of the Hudaibiya case so that legal responsibilities were fulfilled.
He informed the bench further that Senator Ishaq Dar, on whose 'confession' NAB initiated the reference in 2000, submitted an apology in court.
Justice Isa remarked that the statement on which the case was based had not been attached to the documents by NAB.
Similarly, Justice Alam observed that if Dar's statement was taken out of the case, then his status would be that of an accused, adding that Dar had not been made a respondent in the case.
"We are hearing the [Hudaibiya] appeal and not [the Hudaibiya] reference," observed Justice Alam, and directed NAB to satisfy the court on its delay in filing the appeal.
Justice Isa observed that the case went on for years and the charges were not framed.
The NAB counsel also informed the bench regarding the procedure of its chairman's appointment as well.
The NAB counsel then wrapped up his arguments and asked the court to issue notices to the respondents and allow reinvestigation of the case by quashing the LHC decision.
The court then went into a recess and announced its decision after a short while.
The one-line order was read out by Justice Alam and a detailed order will follow soon.
The Rs1.2 billion Hudaibiya Paper Mills case, involving money laundering charges against the Sharif family, was initiated by NAB in 2000 but quashed by the Lahore High Court (LHC) in 2014. The NAB had appealed the LHC decision in the Supreme Court.