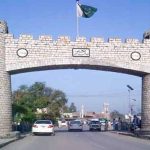 ISLAMABAD: The Supreme Court of Pakistan on Thursday rejected a petition seeking a restraining order against the Pakistan Tehreek-i-Insaf's (PTI) programme to lock down the federal city next month.
The apex court adopted an authoritative stance by maintaining that it must not interfere in political issues unless it was really required.
During the hearing, the Chief Justice of Pakistan Justice Anwer Zaheer Jamali said, "The court is really unwilling to obstruct such matters" and dismissed the request of the applicant quoting; it was too early for the petition.
The applicant had pleaded in his petition that the proposed shutdown call of PTI was certainly beyond the range of their fundamental right to freedom of movement and right to freedom of assembly.
The petition had emphasised that the PTI should be barred from making the lives of people in Islamabad miserable by jamming the roads, disrupting businesses and blocking public's access to places like academic institutions and hospitals.
Pakistan Tehreek-i-Insaf is set to stage a protest sit-in in Islamabad on November 2, which was earlier, planned for October 30.