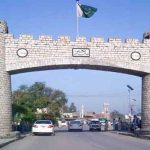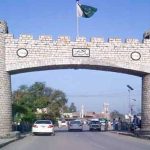 ISLAMABAD: The Supreme Court on Wednesday disposed of a case pertaining to inordinate delay in completion of the Nandipur power project when it was informed that the National Accountability Bureau (NAB) has filed a reference against those responsible in a relevant court.
Chief Justice Mian Saqib Nisar, who was heading a bench of the apex court, observed that the petition has become infructuous after filing of the reference in an accountability court.
He remarked that the anti-graft watchdog filed the reference on the basis of delay caused by the federal law ministry in completion of the project. The project was outsourced after being made operational, he added.
The bench directed the accountability court to proceed with the case irrespective of observations made by the top court in the matter.
PML-N leader Khawaja Asif had filed a petition in the apex court against inordinate delay in completion of the project which caused an increase in its cost.
It is pertinent to mention here that former prime minister Raja Pervez Ashraf and Senator Babar Awan will likely be indicted on October 24 in the Nandipur reference filed by National Accountability Bureau (NAB).
An accountability court in Islamabad was hearing the case related to delay in the Nandipur power project that incurred a loss of Rs 27 billion to the national exchequer.
Pervez Ashraf and Babar Awan are among the seven accused who have been nominated in the case.