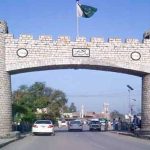 ISLAMABAD: Chief Justice Saqib Nisar on Tuesday barred all cellular companies from deducting service charges tax on post paid networks.
According to details, Justice Saqib Nisar headed a bench hearing the case of charging excessive tax by cellular companies and announced to put an end to all taxes collected in the purview of service charges from the post paid users.
The Advocate General informed the bench that the move will monthly incur Rs2 billion loss to Punjab. To which, the Chief Justice remarked, "if a person top-ups his credit for Rs100 then what services are provided by the province in this matter for which it is claiming charges."
The federal, Punjab and Balochistan governments sought more time from the court then the Chief Justice adjourned the hearing until no specific time.
In May this year, the CJP had taken took suo motu notice of about 40% deduction on Rs 100 mobile card across all cellular networks in Pakistan. Expressing wonder on this heavy tax deduction, the CJP asked why such a huge amount is deducted by the private mobile companies and under what tax heads.
The apex court issued notices to all the mobile telephone operators in the country and summoned the attorney general over the issue. Reports say the Supreme Court will take up the case on Tuesday next week.
Under the tax, for every Rs100 pre-paid mobile phone card, the users used to get only airtime for Rs66.5 after deduction of Rs33.5 in for 14pc withholding tax and 19.5pc sales tax. Around 70pc or 98 million mobile phone users pay these taxes every time they load the Rs100 pre-paid cards.