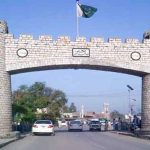 ISLAMABAD: The Supreme Court (SC) has extended deadline for the accountability court to complete trial of Nawaz Sharif in in flagship and Al-Azizia references till November 17.
Chief Justice Mian Saqib Nisar's led bench of the Supreme Court heard the request of the accountability court judge Muhammad Arshad Malik for sixth time extension in deadline for completion of the proceedings in the references.
Counsel for Mian Nawaz Sharif Khwaja Haris requested the court for six weeks time. The chief justice remarked that the bench was thinking about giving only two weeks. However, the court extended deadline till November 17.