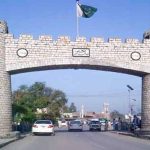 LAHORE: The Supreme Court (SC) of Pakistan on Monday formed a committee for recommendations on the issue of non-issuance of Computerized National Identity Cards (CNICs) to transgender community.
The decision to this effect came in hearing conducted on the issue by Chief Justice of Pakistan (CJP), Justice Mian Saqib Nisar while heading a two member bench of the apex court in Lahore registry.
During the hearing, the CJP remarks that the transgender community should be issued CNICs through one-window service.
Saqib Nisar added that he himself would monitor all the measures taken in this regard and said that any misbehave with or harassment of transgender community would not be tolerated.
Special courts would be constituted for transgender community, said the CJP and added that problems of the community could not be solved until they enjoy judicial protection.
He remarked that transgender persons were an important part of the community and the judiciary would put in all out efforts for their rights.