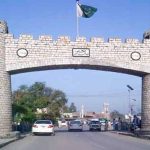 ISLAMABAD: Supreme Court of Pakistan Friday directed to form a high-level investigation committee headed by DIG Islamabad to probe Tayyaba torture case.
A two-judge bench headed by Chief Justice of Pakistan Justice Mian Saqib Nisar heard the case this morning.
During the case proceedings, Advocate General Islamabad informed the court that Tayyaba could not be found. He said that a medical board comprising of doctors from the Pakistan Institute of Medical Sciences had been formed to carry out a medical examination of the 10-year-old. In response to this, Chief Justice Saqib Nisar put forth the question about the possibility of conducting a medical examination without the child being present. He added that the whereabouts of the child should be ascertained and she should be presented before the court at the next hearing.
The Chief Justice of Pakistan directed DIG Islamabad to tap into all the latest modes of investigations and asked him, "How much time will you take in completing the report?"
Replying to the official's answer, Justice Saqib asked him to complete the probe as early as possible.
The affected little girl could not be produced before the bench in today's hearing.
The court also said, "Where is Tayyaba?" However, the police official had no knowledge of Tayyaba's whereabouts.
The court directed the police official to produce the tortured girl and her parents before the court in next hearing on Wednesday.
Maheen Zafar, wife of the serving judge acquired the services of lawyer.