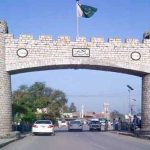 ISLAMABAD: The Supreme Court gave one week to Pakistan Tehreek-e-Insaf (PTI) Chairman Imran Khan to file a response on the documents related to his Bani Gala estate.
During the hearing, Imran's counsel denied the media reports regarding the PTI chief's Bani Gala residence having been constructed illegally.
The chief justice lamented that the documents were released to the media before they were submitted in court.
He also gave Imran Khan one week to submit his reply in the case.
On Wednesday, Mohammad Umar, a former Bara Kahu union council official, claimed in the Supreme Court that the no-objection certificate submitted in court by Imran related to his Bana Gala residence was never issued by the authority. However, the PTI denied the allegations.