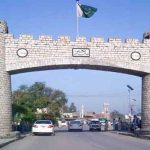 ISLAMABAD: The Supreme Court (SC) on Wednesday ordered the deadline for concluding the corruption cases against former prime minister Nawaz Sharif and his family should be extended for two months.
The court also extended the deadline by three months of the assets case against former finance minister Ishaq Dar.
The deadline was ending on March 13; however, National Accountability Bureau (NAB) had requested the apex court for an extension in the deadlines.
A special bench of the Supreme Court, headed by Justice Ejaz Afzal Khan, heard the plea today.
NAB officials informed the court that two months are needed in the Dar case whereas more than one month would be required to complete the Sharif family cases.
During the hearing, the court also inquired as to how Dar could be re-elected as a senator when he was absconding in a court case.