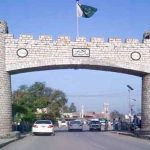 ISLAMABAD: Supreme Court on Thursday ordered the additional attorney general to thoroughly look into the matter and take steps for bringing back Ishaq Dar within 10 days.
During hearing, Chief Justice of Pakistan Saqib Nisar expressed serious concern over issue pertaining to former finance minister Ishaq Dar's return to Pakistan.
CJP asked how the ex-minister can be brought back on which, the additional attorney general said that his return can be made through Interpol or by an agreement with the country he is living in.
New government is taking steps to prepare an agreement with Britain regarding return of the accused, he told.
CJP inquired whether he can announce verdict against Dar if he refuses to come back to Pakistan. The additional attorney general was given 10-day time to thoroughly look into this case.
On the other hand, representative of foreign ministry said Interpol was contacted for Dar's return however, its officials said that only counterpart departments can seek help in this regard.
NAB and Federal Investigation Agency (FIA) are Interpol's counterpart departments in Pakistan, he added.
FIA officer said that a letter has also been penned to Interpol to issue red warrant of former finance minister.
The top judge further asked for the requirement to cancel passport of Dar, saying that he is continuously refusing to not come to Pakistan despite several summons.
The former finance minister was declared fugitive in case pertaining to assets beyond income means and efforts were underway to bring him back to Pakistan through Interpol.
On July 28, a five-member Supreme Court bench had ordered NAB to file three references against former prime minister Nawaz Sharif and one against Dar, on petitions filed by Pakistan Tehreek-i-Insaf's Imran Khan, Jamaat-i-Islami's Sirajul Haq and Awami Muslim League's Sheikh Rashid Ahmed.
In its reference against the finance minister, NAB had alleged that "the accused had acquired assets and pecuniary interests/resources in his own name and/or in the name of his dependants of an approximate amount of Rs831.678 million (approx)".
The reference alleged that the assets were "disproportionate to his known sources of income for which he could not reasonably account for".
In November last year, the accountability court had declared ex-finance minister Ishaq Dar absconder and rejected the minister's petition in which he sought immunity from hearing of assets beyond known sources of income reference.
PML-N leader remained in London where he is reportedly undergoing a medical treatment for a heart disease.