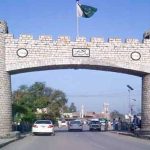 ISLAMABAD: The Supreme Court (SC) on Thursday while hearing a suo motu case regarding alleged corruption in Thar coal power project ordered to form a committee to probe the allegations.
A three-judge bench headed by Chief Justice of Pakistan Justice Mian Saqib Nisar heard the case.
The bench asked the concerned authorities as to why only 8MW of power was being generated when Rs3.4 billion have been spent on the underground gas project.
Responding to the bench, the additional attorney general said, "One project will generate 1,320MW of electricity and cost $1.9 billion meanwhile three projects of 300MW each are near completion at a cost of $1.77 billion."
The bench then ordered a formation of a committee to probe alleged corruption in the power project.
The bench remarked that the committee would constitute experts on energy and scientists while Salman Akram Raja and Shehzad Elahi were appointed court advisers.
The top court also summoned a reply from the National Accountability Bureau (NAB) regarding investigation into the alleged corruption in the project.
The court also took notice of non-payment of salaries to the project's employees.