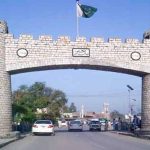 ISLAMABAD: Supreme Court (SC) Friday rejected the petition of Mian Nawaz Sharif for extension in his six-week bail, which would expire on May 7.
On April 30, Sharif had filed an application in the apex court seeking an extension in his six-week bail in the Al-Azizia corruption reference.
A three-member bench headed by Chief Justice Asif Saeed Khosa heard the petition, which the former premier had filed as he sought an extension in the bail until a decision on the review petition.
The counsel for Nawaz Sharif, Khawaja Haris Ahmed, contended that, according to the written order of the court, his client can't apply for bail before surrendering himself to the authorities. He added that the written order had some contradictions to the verbal orders.
At this point, Justice Sajjad Ali Shah reminded the counsel that any thing said by judges before signing a verdict is called observation and not ruling.
The counsel asked the court to extend his client's bail for eight more weeks.
"Given the complicated and life-threatening nature of ischemic heart disease, carotid artery disease, lymphadenopathy and renal artery stenosis, from which the petitioner [Nawaz Sharif] is admittedly suffering […] it is in the interest of justice that condition imposed for the petitioner's release on bail merits review," the review petition filed by Sharif through his counsel Khawaja Haris Ahmed had argued.
After hearing, Nawaz's counsel arguments, the supreme court dismissed the petition of the former prime minister. The court also rejected Nawaz Sharif's plea for treatment abroad.