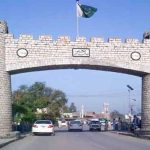 ISLAMABAD: Supreme Court (SC) on Friday rejected the presidential reference against Justice Qazi Faez Isa. The short verdict was announced by Justice Umar Ata Bandial, leading the 10-judge full court bench hearing the case.
The case was wrapped up after Justice Isa's spouse provided the money trail pertaining to her foreign properties and the Federal Board of Revenue (FBR) provided its input on the matter.
The full court has also withdrawn the show-cause notice against Justice Qazi Faez Isa.
Seven judges referred matter to the FBR for tax proceedings against Justice Qazi Faez Isa s wife & children, however, three judges Justice Baqar, Justice Mansoor and Justice Yahya did not endorse majority view to refer matter to FBR.
The top court ordered the Federal Board of Revenue (FBR) Chairman to send a notice regarding property to Justice Qazi Faez Isa within 7-days and complete its investigation in 60 days.
The apex court remarked that the Supreme Judicial Council (SJC) will be informed within 75 days.
The government had filed a Presidential Reference against Justice Isa last year, accusing him of acquiring three properties in London on lease in the name of his wife and children during the period from 2011 to 2015. The government said that Justice Isa did not disclose the assets allegedly owned by him in London.
Justice Isa contested the allegations, saying that he was not a beneficial owner of the flats. He neither owned the property directly nor indirectly.
Earlier during the hearing, Justice Umar Ata Bandial said, "We are answerable to Allah Almighty for all our deeds. We are bound to follow constitution and law."
Federal Board of Revenue (FBR) had submitted tax record of Justice Qazi Faez Isa's wife in sealed envelope in SC.
Justice Qazi's lawyer Munir Malik also presented the sealed documents in the apex court, saying that don't know what government wants.
He told that Justice Qazi has never associated his wife's property with him. It seems that government has mistakenly come to SC instead of going to FBR for this case, he went on to say.
Earlier, wife of Justice Qazi Faez Isa had recorded her statement via video-link before SC and said that she bought her first property in London in 2004 and her passport was accepted for the purchase of property in United Kingdom.
She told that her agricultural land, which she inherited from her father and does not belong to the husband, is in district Jacobabad, She added that authorities know about her land as government issued her a tax certificate after submission of statement of assets.
Justice Faez's wife further said that her tax record was transferred from Karachi to Islamabad and Federal Board of Revenue (FBR) failed to provide any answer when asked about the transfer.
She said that she have also showed record of her tax returns in UK from 2016 to date.