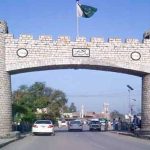 ISLAMABAD: The Supreme Court on Tuesday rejected Pakistan Muslim League-Nawaz (PML-N) leader Tallal Chaudry's intra-court appeal against his conviction in a contempt case.
A five-judge larger bench headed by Chief Justice of Pakistan Justice Mian Saqib Nisar heard an intra-court appeal filed by Chaudry.
During the hearing , a clip of Chaudry's speech was played after which the chief justice asked why the attorney general's office did not file a request for extension in the PML-N leader's sentence.
Chaudry's lawyer Kamran Murtaza then issued an apology and asked the bench to show leniency. "It is a matter of the child's political career," the counsel said.
Justice Nisar then asked, "Is he still a child?" To which Murtaza responded, "In front of you, everyone's a child." However, the chief justice questioned, "Do you use such words for your parents."
Justice Ijazul Ahsan then remarked, "Chaudry has not issued an apology to date."
The chief justice then questioned Chaudry's lawyer, "Who was he calling PCO's (Provisional Constitution Order) idol? Is he an idol destroyer? Are we doing injustice over here?"
Justice Nisar then said, "We will issue notices to those who were listening to his speech." He added, "Chaudry kept addressing former premier Nawaz Sharif in his speech and even he did not stop him from contempt of court."
Expressing anger at the former state minister, Justice Nisar said, "Chaudry should I bring the Mian Sb who you kept addressing in your speech. Call Mian Sb so he can throw out PCO judges, can he throw us?"
"Which idol had you talked about throwing out of court?" he further questioned.
In response, Chaudry stated, "Sir, symbolically we use the term PCO (Provisional Constitution Order)." To this, Justice Ijazul Ahsan remarked, "You are not ready to issue an apology even today."
The chief justice then rejected the PML-N leader's intra-court appeal and asked his counsel to present his arguments on the basis of merit.
"Chaudry labelled us infidels, said they are idols and throw them out of court. Can the court be further scandalised?" Justice Nisar continued.
Chaudry's counsel then said, "You always played the role of a bigger person and even accepted Nehal Hashmi's apology." The chief justice then directed the counsel to form a legal argument and questioned, "How will this affect his political career?"
Murtaza responded, "He will not be able to contest in the polls for the next five years." However, Justice Nisar said, "As a punishment he should not contest for five years."
Justice Ijazul Ahsan added, "He made a contemptuous speech in front of a crowd." Further, Justice Umar Ata Bandial said, "He insulted an institution not a person and did so with arrogance."
Chaudry's counsel then said, "He can't practice either." Justice Nisar then asked the PML-N leader, "How many cases have you fought?" and said, "I have not fought many cases."
Justice Bandial then remarked, "Idols in Kaabah comment was very harsh. Chaudry should have come and apologised in court and even in front of the nation."
To this, the PML-N leader responded, "I expressed remorse during several talk shows. However, Justice Nisar remarked, "You justified your speech in the talk shows and we will call for the record of the talk shows."
Justice Ahsan then said, "Everything has a cost and a benefit and politicians know what the results of their words are. The court has acted been very tolerant."
The chief justice then asked Chaudry to submit an affidavit that he will not contest elections in the next five years, however, his counsel pleaded against it.
His counsel further said, "The speech was aired out of context." Justice Nisar then said that records of his speech can be summoned from all channels.
The clip of Chaudry's speech was played once again in court after which Justice Nisar asked Murtaza, "Tell us where editing was done."
On August 2, the Supreme Court announced its verdict in the contempt of court case against Chaudry on Thursday and found him guilty of violating Article 204 of the Constitution.
Following the conviction, Chaudry, who lost the July 25 General Election from Faisalabad's NA-102 constituency, was disqualified from holding public office for five years.