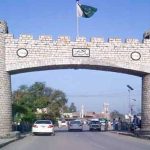 ISLAMABAD: The Supreme Court on Friday while hearing a case pertaining to foreign properties of Pakistani nationals sought the property and amnesty details of Prime Imran Khan's sister Aleema Khan within 30 minutes.
At the outset of the hearing, the chief justice asked the FBR chairman whether Aleema Khan owns any property in the United Arab Emirates.
The FBR chairman in response said that Aleema Khan owned six properties in Dubai and added that if Aleema Khan declared the property in her amnesty scheme, the matter is confidential.
He further said we will present a record of the amnesty scheme if the court orders.
The chief justice ordered to provide us with sealed details of Aleema Khan's property and remarked that we will review the details ourselves.
The bench also sought details of Aleema Khan's tax records.