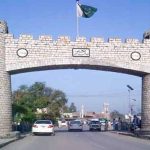 ISLAMABAD: The Supreme Court of Pakistan on Friday announced to begin the hearing on the Panamagate petitions filed against Prime Minister Nawaz Sharif, his family members and others on November 1.
A three-judge Supreme Court bench will hear the case seeking disqualification of the prime minister as leader of the government.
Apart from Pakistan Tehreek-i-Insaf (PTI), Jamaat-i-Islami (JI), All Pakistan Muslim League (APML) chief Sheikh Rashid Ahmed and Barrister Zafarullah Khan of Watan Party have also filed petitions in the same case.
The apex court, on Thursday, had adjourned the Panama Papers Leaks Case hearing for two weeks but will now hear the petitions a day before the PTI's scheduled 'lockdown' of Islamabad.
Imran Khan lauded the top court's drive yesterday for taking up the controversial issue what he believed should have been raised by Pakistan's parliament.
He added that a case in the court against the chief executive of the country was the first step to bring him under the law, he said along with Shah Mehmood Qureshi, Sheikh Rashid Ahmed and Sirajul Haq.
The infamous Panamagate Scandal emerged earlier this year when names of several Pakistanis including Nawaz Sharif's children Maryam, Hussain, and Hasan surfaced in one of the world's biggest ever data leaks through an online searchable database made public by the International Consortium of Investigative Journalists (ICIJ) in April 2016, following which the prime minister had formed an inquiry commission to probe his family's alleged links to offshore accounts.
Unfortunately, the federal government and the opposition could not agree on drafting joint terms of references (ToRs), which would probe Panama Papers Leaks.
The PTI later announced a sit-in in Islamabad on November 2 after state institutions including National Accountability Bureau (NAB) and Federal Board of Revenue (FBR), as per Khan, failed to probe the case.
Imran Khan has warned Pakistan Muslim League-Nawaz (PML-N) of grave consequences if the government tried to stop PTI's peaceful protest and clarified that the siege of the federal capital would continue until PM Nawaz's resignation.