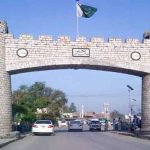 ISLAMABAD: Supreme Court of Pakistan on Monday stayed the execution of Imdad Ali, a schizophrenic man convicted in 2002 for murdering a cleric.
The hanging was postponed on the basis of Ali's mental illness.
The court issued notices to Advocate General Punjab, Prosecutor General Punjab and Attorney General, seeking their comments on the issue.