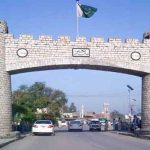 ISLAMABAD: The Supreme Court will focus on health and education throughout 2018, Chief Justice of Pakistan Mian Saqib Nisar said on Wednesday.
The chief justice was hearing a suo motu case regarding felling of trees, during which it was noted that there are multiple complaints of forest department land being illegally leased out in Khyber Pakhtunkhwa.
Recently, an illegal lease of 275 acres of the forest department land in Malam Jabba, near Saidu Sharif in Swat, has emerged. According to official record, political personalities and the bureaucracy connived to lease out forests department's protected land to a private company, Samson, for 33 years, without caring for rules and regulations, for construction of chairlift and skiing resort, as per reports.
Besides, during the hearing on Wednesday, Justice Saqib Nisar also said that the natural beauty of the Katas Raj Temple in Chakwal, Punjab has also been ruined due to neglect on part of the department concerned. He added that the burden of such irregularities will fall on secretaries of the respective departments.
According to the chief justice, the mismanagement in forest and environment departments was a result of conspiracies and non-implementation of court orders. But now, he added, everyone will have to implement directives sent out by the apex court.
During the hearing, Justice Ijaz-ul-Ahsan said the forests will be properly monitored now.
However, the court summoned the chief secretary of KP and secretaries of the forest and mining department. A 15-day performance report was also sought within an hour from the Punjab mining department's chief inspector.