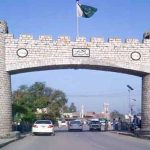 ISLAMABAD: The counsel for Hussain Nawaz and Hassan Nawaz, Salman Akram Raja on Thursday completed his arguments after which the Supreme Court summoned chairman NAB and FBR to apprise the bench about the progress made so far in Panama Papers case on next hearing.
The bench directed them to appear before the court with complete record on February 21.
A five-member larder bench of the apex court headed by Justice Asif Saeed Khosa resumed Panama Leaks case hearing.
During the proceedings Salman Raja presented more documentary evidences regarding financial affairs of his clients and London properties.
Justice Ejaz Afzal Khan inquired about the sources through which Hussain Nawaz purchased flats in London's most expensive area.
Salman Raja submitted the services agreement between Hussain Nawaz and Minerva firm along with the payment details to the company. He informed the court that the details were received last night from London.
Earlier, Salman Akram Raja argued that no evidence has been produced against Hussain Nawaz in the Panama Papers case. Raja said his clients are not responsible to provide any additional documents.
Justice Ijazul Hassan stated that Sharif family should present facts before the public.
Who is owner of offshore companies, this is the real question, he observed.