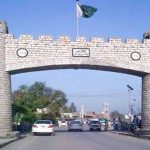 ISLAMABAD: The Supreme Court of Pakistan on Wednesday approved PTI Chief Imran Khan's petition and suspended the Lahore High Court's (LHC) order to re-tabulate results of NA-131 constituency.
Pakistan Muslim League-Nawaz (PML-N) leader Khawaja Saad Rafique had petitioned for the recount in the constituency, from where Pakistan Tehrik-e-Insaf (PTI) chief Imran Khan had emerged victorious.
Rafique had challenged Imran's victory in the closely contested NA-131 Lahore-9 constituency, alleging that the presiding officer deliberately rejected hundreds of votes.
As the hearing went under way today, the Chief Justice of Pakistan Justice Mian Saqib Nisar said that NA-131's result had already been declared. "Notice of political speeches should be taken on appropriate forum," he observed.
Yesterday, the Election Commission of Pakistan (ECP) had withheld the notification of Imran's success in NA-131.