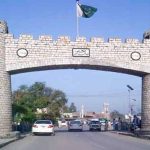 ISLAMABAD: The Supreme Court of Pakistan on Monday suspended the tax deduction tax deduction from mobile phones "pre-paid calling cards and easy load" by companies and Federal Board of Revenue (FBR).
The apex court has provided a two-day deadline to follow the orders pertaining to the suspension.
During the hearing of the suo motu notice case, FBR chairman appeared before the court. "At least 13 crore people use the mobile phones while the tax deduction is the personal act of the companies. Only 5 percent people in the country pay the taxes."
The court remarked, "The public is being looted here. How can tax be received from a street vendor? Deduct tax from the person whose mobile phone usage is more than set limits."
"How can tax be received from a person who does not come in the tax net? It is illegal to provide Rs64.38 to a person who charges Rs100 card in his phone. A comprehensive policy should be made over the tax deduction," directed the court.
"Not distinguishing between a tax payer and defaulter is discrimination. As per constitution, this discriminatory policy can be annulled," said Chief Justice Saqib Nisar.