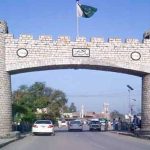 ISLAMABAD: The Supreme Court (SC) on Friday dismissed Pakistan Muslim League-Nawaz (PML-N) leader Hanif Abbasi's plea in ephedrine case challenging Lahore High Court's (LHC) decision to conduct hearing on daily basis.
A two-member bench of the apex court headed by Justice Azmat Saeed heard the case and remarked that verdict of the case would be announced on July 21.
The petitioner asked the court to annul the decision of LHC and grant 10 days so that the trial can be conducted in fair manner.
"It is alright if date for hearing is given after two months? The proceedings of murder cases are also held daily. No one can dictate the court," remarked the judge.
LHC had directed to conduct the hearing of ephedrine case against PML-N leader Hanif Abbasi on daily basis and announce the verdict till July 21.