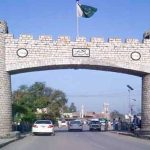 ISLAMABAD: The Supreme Court (SC) of Pakistan will hear the petition of former Prime Minister Nawaz Sharif seeking an extension in the bail granted to him on medical grounds.
The petition will be heard by a three-member bench headed by Chief Justice of Pakistan, Justice Asif Saeed Khosa.
Ex-prime minister Nawaz Sharif on Tuesday has filed a plea in Supreme Court (SC) for extension in his bail until verdict on review petition.
According to details, the plea stated that Nawaz's bail will end on May 7 however, decision on his review petition filed against March 26 verdict is yet to come. Therefore, the court should extend the bail until the announcement of verdict, it requested.
Earlier, former premier Nawaz Sharif had filed a miscellaneous plea in SC seeking permanent bail in Al-Azizia corruption reference.
The plea also contained statement of personal doctor Adnan and other health related certificates.
Let it be known that the apex court had granted a six-week bail to Nawaz Sharif on medical grounds on March 26.
The bail was approved against a surety bond of Rs5 million in Al-Azizia corruption reference; however, with a restriction that he cannot leave the country.