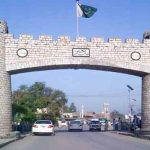 ISLAMABAD: A five-member larger bench of the Supreme Court of Pakistan, headed by Chief Justice Anwar Zaheer Jamali, will resume the hearing of Panama Leaks case today (Tuesday).
The petitions seeking Prime Minister disqualification over Panama Leaks issue were filed by Pakistan Tehreek-e-Insaf (PTI) chief Imran Khan, Ameer Jamaat-e-Islami Siraj-ul-Hag and Awami Muslim League's Sheikh Rashid Ahmad.
During the previous hearing the apex court had asked all the parties to to place on record all the documents on the next hearing on 15th of this month in support of their case as no other opportunity will be given in this regard.
The bench said that it will go through the documents before the constitution of the commission.
The PTI chief Imran Khan and AML chief Sheikh Rashid have submitted to the Supreme Court on Monday evidence relating to the Panama Papers case against Prime Minister Nawaz Sharif.
Counsel of PM Nawaz's sons will submit evidence on behalf of his clients in today's hearing of the case.
On the other hand, the Prime Minister's children Maryam Nawaz, Hussain Nawaz and Hassan Nawaz have changed their lawyer. They will now be represented by senior advocate Akram Sheikh in place of Salman Aslam Butt.