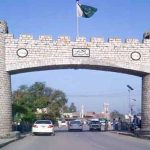 ISLAMABAD: The Supreme Court (SC) would resume the hearing of Panama case today (Wednesday) after a break of two weeks.
The larger bench was formed on 31 December and the hearing had started on 4 January. Pakistan Tehreek-e-Insaf s (PTI) lawyer Naeem Bukhari and Jamaat Islami s (JI) lawyer Taufeeq Ahmed gave their arguments.
Prime Minister s (PM) lawyer Makhdoom Ali Khan and Maryam Nawaz, Captain Safdar and Ishaq Dar s lawyer Shahid Hamid defended the arguments.
Hassan and Hussain Nawaz s lawyer Salman Akram Raja was giving his arguments when Justice Sheikh Azmat Saeed had a problem with his heart and the hearing was delay until 6 February.
After he recovered his health on 9 February, it was decided that hearing would take place on 15 February.