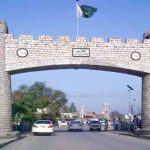 ISLAMABAD: The Supreme Court on Friday disqualified Pakistan Tehreek-e-Insaf Secretary General Jehangir Tareen and dismissed the disqualification appeal against PTI Chairman Imran Khan in cases pertaining to offshore companies and bank accounts.
The court said that the case against Jehnagir Tareen was admissible.
The court remarked that Tareen had used ambiguous terminologies in his statement adding that he would not respond to questions properly due to which has been disqualified.
In its decision, the court remarked that Imran Khan did not conceal anything with regards to his money trail and added that Pakistan Muslim League-Nawaz's (PML-N) Hanif Abbasi was based on ill wishes.
The apex court had reserved the verdict against the PTI Chief Imran Khan and Secretary General Jehangir Tareen on Nov 14.
Moments before the SC announced its decision; workers of Pakistan Muslim League-Nawaz (PML-N) and PTI confronted outside the Supreme Court and chanted slogans against each other.
A large number of political leaders hailing from both the parties were also present in the courtroom to hear the decision.
The case wasg heard by Chief Justice of Pakistan Justice Saqib Nisar who heads the three-member bench.
On Oct 18, the chief justice had announced that the verdict of both the cases will be given together.
The petition, filed by Pakistan Muslim League-Nawaz leader Hanif Abbasi, seeks Tareen and PTI Chairman Imran Khan's disqualification for the non-disclosure of their assets and ownership of offshore companies.
Abbasi had filed the petition in November last year. It accused the PTI leaders of not declaring their assets to the Election Commission of Pakistan and violations of the lncome Tax Ordinance, 1979 and Peoples Act, 1974. It also claimed that the PTI is a 'foreign-funded' party.
In the earlier hearings, the court observed while hearing Tareen's case, that he is is the beneficial owner of the offshore company, Shiny View Ltd.
Justice Umar Ata Bandiyal noted that it is clear in the trust deed submitted by Tareen that there are two lifetime beneficiaries of the trust.
During the hearing on November 9, the chief justice observed that Tareen has already served his punishment according to the law.
Attorney General Ashtar Ausaf Ali presented his arguments before the bench, saying Tareen's counsel challenged two sections of the Securities and Exchange Commission of Pakistan (SECP) act.
He added that the fine imposed on Tareen by SECP in 2008 for insider trading has been submitted in the national kitty and there is no point objecting to the law after 10 years.
Tareen also provided the court the trust deed regarding a 12-acre property he owns in the United Kingdom.
The case against Imran is related to the bank account detail of his offshore company, Niazi Services Limited.