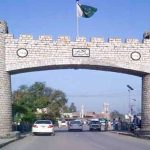 ISLAMABAD: The Supreme Court on Monday withdrew the option from Tallal Chaudry to present witnesses in a contempt case against the PML-N leader.
The apex court had initiated contempt proceedings against Chaudry, who was serving as state minister at the time, on account of "derogatory and contemptuous speeches/statements" with regard to the court, according to a notification issued on February 2.
The directions came as the three-member bench, headed by Justice Gulzar Ahmed, resumed hearing the case.
As the hearing went under way, Justice Gulzar ordered Chaudry to present the defence's final arguments himself. "Present the final arguments yourself if your witnesses are unwilling to appear in court," the judge remarked.
Chaudry's counsel Kamran Murtaza pleaded for the adjournment of the hearings till after the General Election 2018, however, the bench rejected the petition.
The hearing was then adjourned till July 11, when the defence will present its final arguments.