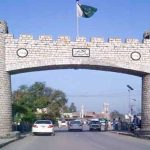 ISLAMABAD: Second phase of electoral process started across the country on Tuesday with nomination papers being scrutinized with the help of various institutions.
According to ECP, data of more than 12,000 candidates was sent to NAB, FBR and State Bank for verification and scrutiny while over 7500 nomination papers have so far been verified with the help of Online Data Scrutiny System.
As per the election schedule, the scrutiny process will conclude on Tuesday next. Appeals against rejection or acceptance of nomination papers can be filed by 22nd of this month.
The Appellate Tribunals will decide the appeals by 27th, after which the revised list of candidates will be published on 28th of this month.
Candidates can withdraw their nomination papers by 29th June and the electoral body will announce the final list of candidates on the same day. The electoral symbols will be issued to candidates on 30th June. Polling will be held on July 25.