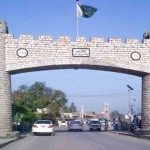 ISLAMABAD:Election Commission of Pakistan (ECP) on Tuesday clarified that security personnel had no role in transmission of election results, rejecting a media report appeared in a section of press in this regard.
It is clarified that security personnel have no role in result transmission. The presiding officer is only responsible to transmit results after tabulation through RTS to the concerned Returning Officer and the Election Commission of Pakistan said a press release of the ECP.
The commission further said that security personnel will play their role as per para-14 of the Code of Conduct to provide peaceful environment at the polling stations so that the Presiding Officer can easily transmit election results in the presence of candidates or their agents.