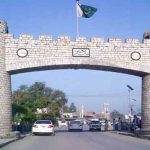 ISLAMABAD: The "selected' word once again created rumpus in the National Assembly during the speech of the opposition leader Mian Shahbaz Sharif.
Mian Shahbaz Sharif was speaking about increase in dollar value when the prime minister also entered the house. The opposition leader said that the dollar value was increased by over Rs6 in 24 hours. He said that the devaluation of the rupees also resulted in increase in Pakistan's loans. He said that the devaluation has also affected the defence budget as it has been decreased from about 9 billion dollars to 6 billion dollars.
When the opposition leader used the word selected prime minister, the speaker expunged the word as the treasury members stood on their benches and started slogans during the speech of the opposition leader.
Meanwhile, the National Assembly accepted multiple Demands of Grants and rejected cut motions through voice voting during the session.
Minister of State for Revenue Hammad Azhar had presented Demands of Grants for various institutions, divisions and ministries, while the opposition parties had moved cut motions.
In all, the House rejected 323 cut motions and accepted Demands of Grants worth Rs227.15 billion and Rs25.62bn presented by the Power Division and the Petroleum Division respectively.
On the other hand, the assembly approved the defence budget worth Rs1.163 trillion without any hurdle as the opposition didn't move any cut motion against the demand.