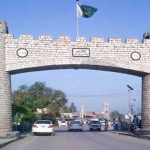 ISLAMABAD: The Senate has unanimously adopted 27 recommendations regarding Finance Supplementary (Amendment) Bill, 2018.
The Upper House in its session chaired by its Chairman Sadiq Sanjrani recommended that the tax exemptions extended to erstwhile FATA, PATA, and Malakand Division should be restored as per law.
The Senate called for relaxing the rules to increase number of beneficiaries of Benazir Income Support Programme for Tharparkar district due to drought.
Development of fishland jetty of the west bay should be completed to end suffering of the local population of Gwadar.
Allocation of funds for Mastung and Khuzdar districts for harnessing wind and solar energy have also been approved.