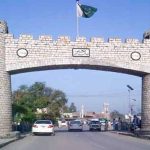 ISLAMABAD: The upper house of the parliament on Monday continued discussion on Finance Bill, 2017, containing the annual budget statement, under article 73 of the constitution.
Senator Sardar Yaqoob Nasir appreciated the Minister for Finance for presenting a balanced budget in the parliament. He added the government was working on agenda to change the life of common man by introducing more incentives for them.
He said that despite agitations and sit-ins, the government continued its plans for economic progress of the country. He added country's economy is growing day by day due to prudent economic policies of the PML-N government.
He said that the growth of agriculture sector, resource development and other sectors remained remarkable during fiscal year 2016-17.
He said that sufficient amount has been allocated for education and health sector. He added the government will ensure effective utilization of allocated amount for welfare of country people.
He suggested that government was taking steps for decreasing prices of items of daily use. He also suggested making plans to conserve monsoon water for its proper utilization.
Senator Sassui Palijo urged the government to allocate more amount in the current budget for welfare of poor people of the country. She added the government should address the problems being faced by the poor segment of society.
Senator Mir Kabeer urged the government to improve transmission lines in Balochistan for smooth supply of electricity. He added 500 MW grid station was urgently required.
He expressed the hope that China Pakistan Economic Corridor (CPEC) would prove as source of development for Balochistan.
He urged to improve road infrastructure under CPEC in Balochistan.
Senator Shibli Faraz said that more focus should be paid on energy project to overcome energy deficit issue. He suggested that development projects should be announced for small provinces.
He said that steps should be taken for revival of country's rich culture besides focus on promotion of language.