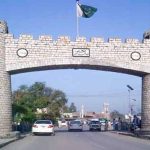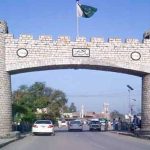 ISLAMABAD: Both houses of the Parliament and four Provincial Assemblies will elect 13th President of Pakistan for next five years on Tuesday.
Arif Alvi of Pakistan Tehreek-e-Insaf, Aitzaz Ahsan of Pakistan Peoples Party and PML (N) backed Maulana Fazlur Rehman are vying for the seat.
Polling will begin at ten in the morning and will continue till four in the afternoon.
Briefing media men in Islamabad, Additional Director General Election Commission Nadeem Qasim said voting will be held through a secret ballot and Chief Election Commissioner will submit the results to federal government after the election.
He said according to the law, the federal government will announce the final results.
Qasim Nadeem said only state-run TV will be allowed to record the process and it will share the content with other media channels.