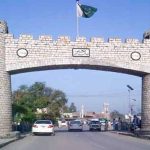 ISLAMABAD: The Senate unanimously approved on Wednesday the Transgender Persons (Protection of Rights) Bill, 2017.
In the session today, the bill was jointly sponsored by Karim Ahmed Khawaja, Rubina Khalid, Rubina Irfan, Samina Saeed and Kasloom Perveen.
The bill moved by Senator Karim Ahmed Khawaja in the House, aims to provide for protection, relief and rehabilitation of rights of the transgender persons and ensure their welfare.
Meanwhile, 15 reports of various standing committees were presented in the House.
The transgender community, in general, remains underprivileged in Pakistan.
In a first in the history of Khyber-Pakhtunkhwa, the provincial government on Monday issued driving licences to two transgender persons.