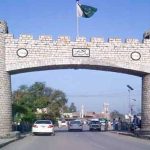 ISLAMABAD – Election Tribunal on Monday has approved petition of Pakistan Muslim League-Nawaz (PML-N) leader and candidate for Senate polls, Pervaiz Rashid against the rejection of his nomination papers for hearing.
During the proceedings on Pervaiz Rashid's appeal, the PML-N leader's lawyer Azam Nazir Tarar adopted the stance that returning officer had rejected his client's nomination papers for Senate elections. Pervaiz Rashid was issued photocopy notices from Punjab House to pay dues. However, my client tried to pay them but the concerned authorities didn't accept it, he told. Responding to the counsel's argument, Justice Shahid Waheed asked why the dues were not paid on time over which, the lawyer said that as per Supreme Court's (SC) decisions, this money can be paid at any time.
Azam Nazir further told that Pervaiz Rashid wanted to pay the dues when he checked out from the Punjab House.
Subsequently, the tribunal has issued notice to Election Commission of Pakistan (ECP) and directed the Punjab House representative to attend tomorrow's hearing with all the relevant record.
Earlier, Lahore High Court (LHC) registrar office had raised objection over the appeal of Pervaiz Rashid filed against the decision of rejecting his nomination papers for the Senate elections and ordered him to attach ECP's verified documents with his appeal.
On February 18, 2021, ECP had rejected nomination papers of Pervaiz Rashid submitted for the Senate polls.