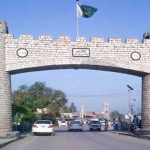 ISLAMABAD: Secretariat of Senate has imposed objection to opposition's requisition of no-trust motion against Chairman Sadiq Sajnrani.
The objection of upper house's secretariat, however, was rejected by the opposition senators.
"Opposition did not submit two, but only one requisition [seeking Sadiq Sanjrani's removal] along with which were three documents attached", Raja Zafarul Haq said while talking to media flanked by PPP leader Sherry Rehman.
Raja explained that first document was a notice of no-confidence movement, second was a resolution against the chairman, whereas the third was a requisition seeking summoning of a session by the opposition.
Sherry Rehman seconded PML-N leader and Opposition leader in Senate's stance regarding the affair.