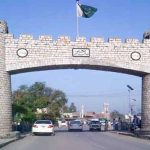 LAHORE: The disqualified prime minister Nawaz Sharif has said that those who served the nation were sent packing while politicians promoting indecency were declared Sadiq and Ameen.
Talking to media in Lahore, Nawaz Sharif took a jibe at the Supreme Court saying those sitting on the "chair of justice" were answerable before Allah.
He added that there should be respect of vote and mandate of the nation in the country saying that this message should be conveyed across the country.
Nawaz Sharif warned that this was an alarming situation that some politicians have promoted politics of hypocrisy and falsehood.
The ousted prime minister added that Pakistan Tehreek-e-Insaf Chairman Imran Khan had introduced indecency in politics.
Nawaz Sharif went on saying that he had not even thought about the result of by-elections on NA-154 in Lodhran.