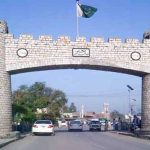 MIANWALI: Seven people of a same family on Saturday night have drowned after speeding minivan fell into a canal in Mianwali.
According to details, the security officers have rescued one of the victims alive whereas search for others is underway.
The ill-fated family was returning home from Tehsil Headquarters Hospital when the mishap took place.