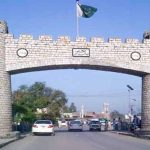 KARACHI: Leader of Pakistan People's Party (PPP), Saeed Ghani has asserted on Sunday that many other members of Pakistan Tehreek-e-Insaf (PTI) would soon join PPP.
In a press conference in Karachi, Ghani said that bogus legal cases were lodged against former minister of petroleum, Dr Asim Hussain. He said that hundreds of people were pledging their loyalties with PPP and PTI would also lose many of its members soon.
Ghani said that the people were joining PPP because they seek development in Karachi. He also said that several members of Pak Sarzameen Party (PSP) and All Pakistan Muslim League (APML) were joining PPP.
He complained that hearings of cases against Dr Asim were being subjected to unnecessary delay. Justice delayed is justice denied, he said. Ghani alleged the government and Interior Minister, Chaudhry Nisar of backing fake cases against the former federal minister affiliated with PPP.
He said that the courts are independent and thus should hear the cases without any delay.