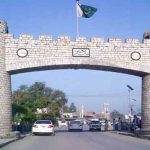 ISLAMABAD: Shahbaz Sharif as an Opposition leader of the National Assembly (NA) expressing his anger over absence of the opposition members from the budget session of the NA yesterday on a complaint of Pakistan People's Party (PPP) senior leader Khursheed Shah and stressed the opposition members to ensure their presence in the budget session.
The joint meeting of opposition parties of the NA was held in Chair of Opposition leader Shahbaz Sharif wherein Pakistan People's Party (PPP) Chairman did not attend.
During the meeting, the PPP senior leader, Khursheed Shah complained to the opposition leader that 20 members of the PML-N and four members of his party were absent at the time of counting in the NA budget session yesterday.
Shahbaz Sharif also showed his anger on his absentee party members of the NA and asked that he did not attend the yesterday session because of the APC but where had the members gone at the time of the counting in the session despite in attendance.
Moreover, Pakistan Muslim League-Nawaz (PML-N) President strictly directed his party members to ensure their attendance at the time of the counting in the NA budget session today.
On the other hand, the joint sitting of the opposition parties concluded wherein they decided to raise the issue of rising dollar prices in the NA and deliberated upon the cut of motions and in house strategy of the opposition parties.
Shahbaz Sharif also briefed the meeting regarding the decision taken in the APC which was held yesterday.