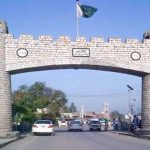 ISLAMABAD: Leader of the Opposition in the National Assembly and PML-N President Shahbaz Sharif on Monday tabled the no-confidence motion against Prime Minister Imran Khan in the lower house.
During the session, Deputy NA Speaker Qasim Suri asked the members of the Parliament, who are in favour of the motion, to stand up to that their numbers could be counted. As per the Constitution, 20% of the MNAs present in the assembly must show support for the motion.
Following the counting of the members who stood up in favour of the motion, the deputy speaker approved a discussion on the no-confidence motion, adding that it will take place on Thursday, March 31, at 4 pm.
Shortly before the session, the NA speaker met Opposition leaders, where Qaiser assured them that the session would be adjourned after the no-confidence motion is tabled, sources informed Geo News.
The leaders agreed that the session would resume and the house would debate on the no-trust motion, sources said.
Government's numbers in NA:
PTI — 155
MQM-P — 7
PML-Q — 5
BAP — 5
GDA — 3
Independent — 2
AML — 1
JWP — 1
---
Opposition's numbers in NA:
PML-N — 84
PPP — 56
MMA — 15
BNP-M — 4
Independent — 2
ANP — 1
The last NA session was wrapped up almost immediately after it started with the recitation of the Holy Quran. NA Speaker Asad Qaiser, who was in the chair, instead of deliberation on the no-confidence motion against the premier, had called the session off.