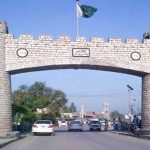 LAHORE: Punjab Chief Minister (CM) Shahbaz Sharif will appear before National Accountability Bureau (NAB) today (Monday) in Saaf Pani Company case.
As per details, Shehbaz Sharif will appear before NAB at 2PM to submit his reply.
It is worth here to mention that mammoth irregularities worth Rs56 bn in 56 companies established by Punjab government were unearthed. Since then, the anti-graft watchdog had launched a thorough probe into the financial affairs of 56 companies.
These companies have been accused of certain irregularities in recruitment violations and non-completion of various projects in time.