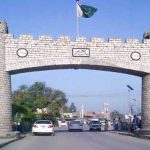 LAHORE: Former Pakistan captain and all-rounder Shahid Afridi has responded to allegations that he chewed naswar during the Defence and Martyr's Day celebration at General Headquarters.
On September 6, Afridi attended the ceremony and a video of him at the event went viral.
In the video, Afridi could be seen sitting in the audience and covertly tucking what was said to be naswar under his top lip.
However, the all-rounder put the rumours to rest on Saturday.
During a media interaction, Afridi was asked if he was, in fact, chewing 'nawar' during the ceremony.
The cricketer responded saying he was eating fennel seeds and clove.