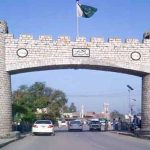 ISLAMABAD: The Sharif Family's lawyer on Friday held out assurance to the Supreme Court that details regarding distribution of properties of late Mian Muhammad Sharif, the late father of Prime Minister Nawaz Sharif, will be submitted in the next hearing on Monday.
Mian Muhammad Sharif was an industrialist, a business tycoon and the founder of Ittefaq Group. He is the father of Nawaz Sharif and Shahbaz Sharif. He died in 2004 at Jeddah during his family exile.
On Wednesday, the SC bench issued orders to senior counsel Shahid Hamid, who appeared on behalf of Maryam Nawaz, to file details of Mian Muhammad Sharif's properties distributed after his death.
A five-member bench, headed by Justice Asif Saeed Khosa is hearing the case on daily basis. Other bench members are Justice Ejaz Afzal, Justice Gulzar Ahmed, Justice Sheikh Azmat Saeed and Justice Justice Aijazul Hassan.
The bench is hearing petitions seeking disqualification of the prime minister over the investments made in offshore companies by members of his family.
In today's proceeding, Sharif Family's lawyer Shahid Hamid sought time till Monday for submitting details regarding distribution of properties of late Mian Muhammad Sharif. At which, the court granted him time till Monday.
In his remarks, Justice Asif Saeed Khosa said the bench will continue to hear the case till it makes up its mind and that the requirements of justice will be fulfilled.
Justice Khosa made it clear that the bench will not be dictated by the wishes the people.
Shahid Hamid, who also represents Finance Minister Ishaq Dar, continued his arguments in the case.
He submitted that Ishaq Dar has nothing to do with Panama case. He said his client who remained in detention in the military regime, was forced to sign the confessional statement in a NAB case.
He said that every forum and court has given his client a clean chit in every case.
The court has adjourned the hearing of case till Monday.
Yesterday, the counsel of Hussain Nawaz, the eldest son of PM Nawaz Sharif, submitted a second letter from the Qatari ruling family before the court, reaffirming their earlier claim that his grandfather had invested 12 million dirhams in the Al-Thani family's business in the 1980s.
On Nov 15, Hussain had submitted the first Qatari letter, explaining how the rulers of the Gulf state had supported the Sharif family, which eventually led to him acquiring the four Park Lane flats in UK.
The letter was from Hamad bin Jassim bin Jaber Al-Thani, former prime minister and foreign minister of Qatar.