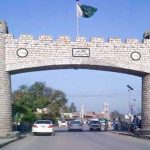 ISLAMABAD: Pakistan Tehreek-e-Insaf (PTI) Chairman Imran Khan said Qatari prince does not want to appear before the Joint Investigation Team (JIT) probing London flats of Sharif family; hence, the Sharifs lost the only money trail they had to prove their case.
Expressing his views on micro-blogging website, the PTI chief said Qatari prince Sheikh Hamad bin Jassim bin Jaber bin Mohammed bin Thani Al Thani was the only hope for Sharif family as without him, the rulers have no other money trail to prove the transfer of money.
Imran Khan said, "No one knows as to how London flats were purchased. Sharif family has only one trail—corruption money."
It is pertinent to note here that the Qatari Prince has apologised for not being able to appear before the JIT as he is 'busy'.
Prime Minister Nawaz Sharif's son, Hussain Nawaz, had requested that the Qatari prince be allowed to record his statement before the JIT via video link. On Monday, the JIT quashed the request.