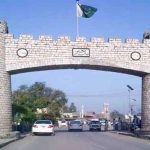 ISLAMABAD: Defence lawyer Salman Akram Raja on Thursday presented documents of agreement between Minerva Financial Service Limited and Prime Minister Nawaz Sharif's son Hussain Nawaz.
A five-member larger bench headed by Justice Asif Saeed Khosa conducted the hearing. Other judges in the bench include Justice Ejaz Afzal Khan, Justice Gulzar Ahmed, Justice Sheikh Azmat Saeed and Justice Ijaz-ul-Ahsan.
During the proceeding, Salman Akram Raja submitted the record regarding Minerva Services including profit's invoices.
Earlier, Salman Akram Raja argued that no evidence has been produced against Hussain Nawaz in the Panama Papers case. Raja said his clients are not responsible to provide any additional documents.
Justice Ijazul Hassan stated that Sharif family should present facts before the public.
Who is owner of offshore companies, this is the real question, he observed.