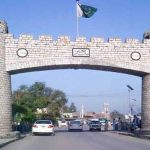 ISLAMABAD: Prime Minister Nawaz Sharif and his children on Tuesday have submitted details of assets and tax payments to Supreme Court in Panama Leaks case.
Supreme Court resumed hearing landmark Panamagate case on multiple petitions against Prime Minister Nawaz Sharif.
397-page documents was submitted by PM Sharif's children—Maryam, Hassan and Hussain Nawaz—with details of tax returns, instruments of property and information on Nawaz Sharif's businesses and properties.
Children of Prime Minister Nawaz Sharif Monday submitted a request to Supreme Court of Pakistan to change their lawyer a day before it hears landmark Panamagate case.
It should be mentioned here that Sharif family earlier yesterday decided to acquire services of senior advocate Akram Sheikh to replace Salman Aslam Butt in Panama Leaks case.
On November 3, PM Sharif submitted before the Supreme Court that he does not own any offshore companies.
Pakistan Tehreek-e-Insaf (PTI) submitted vital documents and important evidences against Sharif family at the apex court.
Imran Khan's counsel Naeem Bukhari submitted 686-page documents regarding the assets of Prime Minister Nawaz Sharif and his children at SC Registrar Office.
Documents contain details of Sharif family's bank accounts and proof of written-off loan.
According to the documents, the Sharif family siphoned off abroad an amount worth 56 million rupee through hundi from 1988 to 1991. However, the tax returns filed by Sharif family had no mention of this money sent out of the country.
It should be mentioned here that Nawaz Sharif, in this meantime, paid a meager tax worth Rs.987.
It is also worth noting here that Sharif family's money-laundering was laid bare by Nawaz Sharif's business partner Khalid Siraj.
The PTI's documents state that Sharif family took loans of worth Rs.6146 million from banks making a progress at staggering pace in era of Nawaz Sharif as chief minister of Punjab, from only a factory when he was a finance minister.